I recently had the opportunity to try a new medium. The band Joe Hertler and the Rainbow Seekers were looking for a paper peacock for their next album cover, Paper Castle. I have never made anything out of paper before but I jumped at the chance.
Each feather was individually hand cut.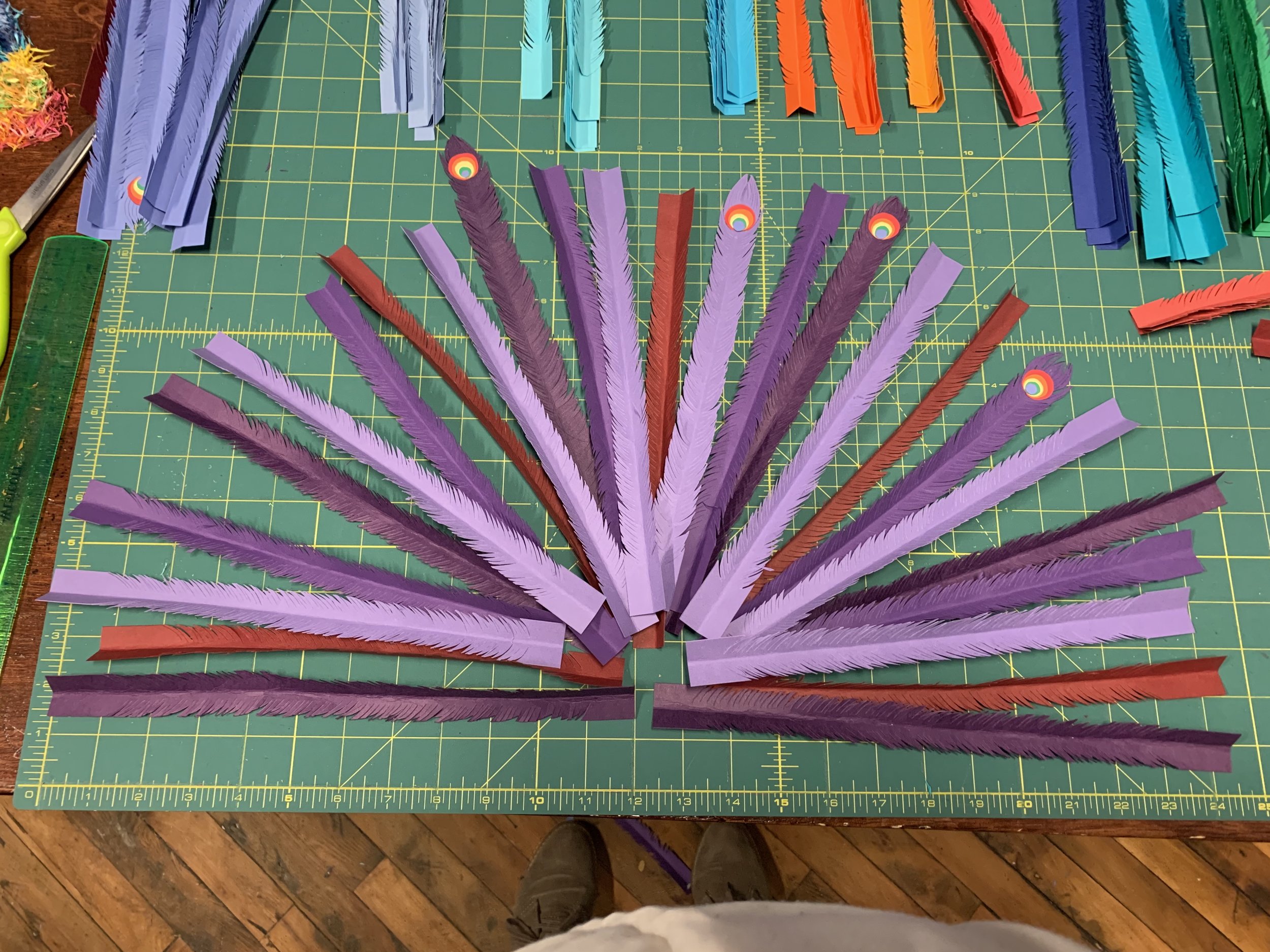 My goal was to make the tail look like a rainbow. So I laid each layer out before glueing them together.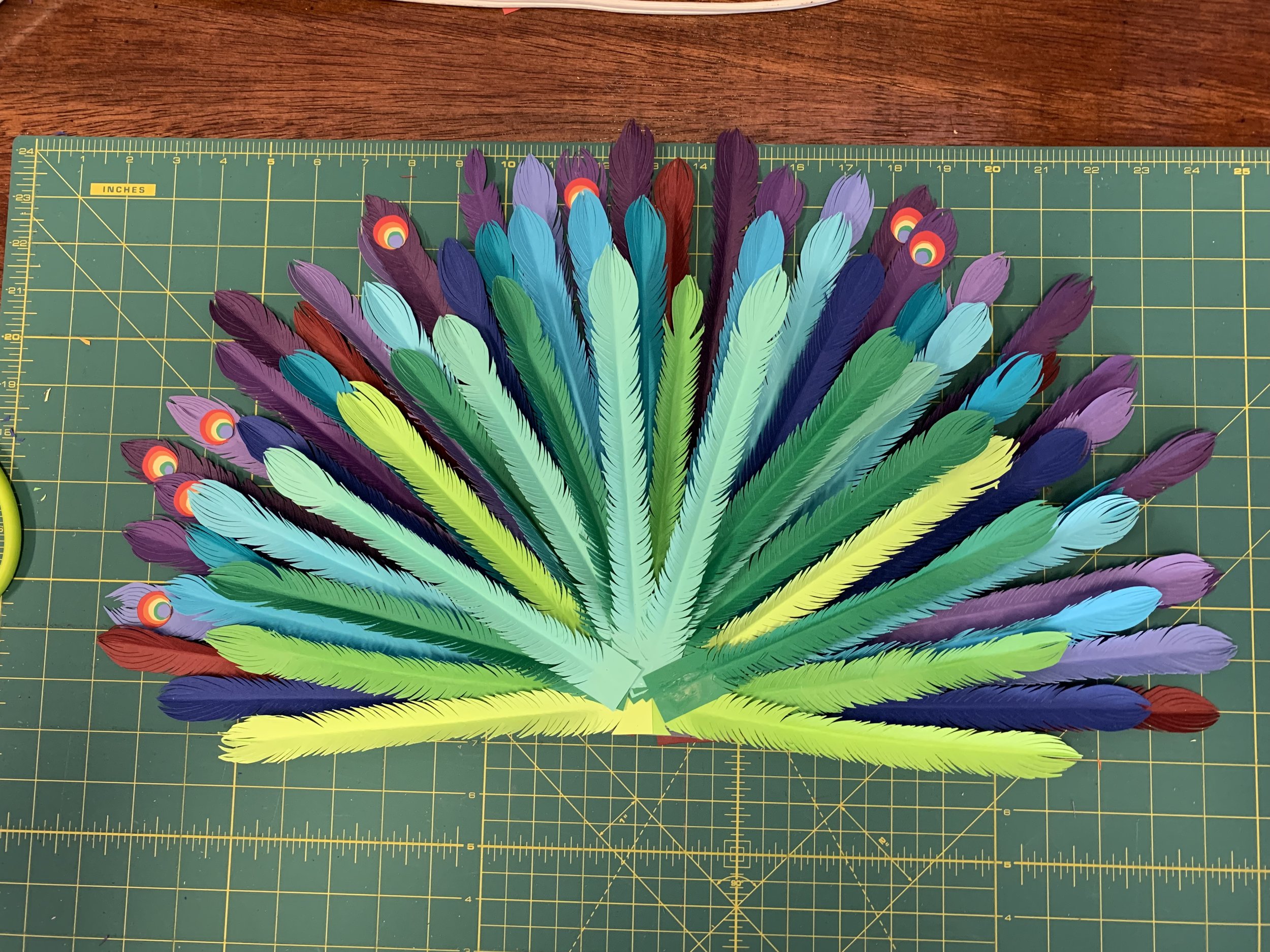 Each layer of the tail was a little shorter than the one before to create the gradient effect.
I decided not to put the little rainbow eyes on every feather, even though that is how peacocks actually are. It just didn't work on a design standpoint.
I loved the way the feathers turned out!
I used strips of paper to make the base. Then I placed tiny pieces onto it to create a featherlike texture on the body.
Of course I had to watch some Office while I worked.
Look out felt, paper might be my new favorite medium.